Settlements > Alexandria in Egypt
Alexandria in Egypt

Background
Alexandria in Egypt was a city unlike anything the world had seen up until that point. It was founded by Alexander III the Great in April of 331 BC at the mouth of the nile, only a short distance from the Egyptian international port it was going to replace, Thonis-Heracleion.
Alexandria became a global center for not only trade but also culture, education and people of all faiths and origins ventured there to exchange and contribute.
In fact, it was a law upon entering the city that all books were to be confiscated and copied, with the copies returned to the travelers. This strict practice led to one of the largest accumulations of knowledge in the ancient world at the Library of Alexandria.
City Construction
Nothing Alexander did was ever subtle. He employed a Greek named Dinocrates to oversee the construction of the city as his chief architect. The city was designed from the beginning to be a cultural capital of Alexanders new empire.
It was going to replace both Heraclein-Thonis to the east and the rumored city of Naucratis as the regional trade and economic center. These cities existed for centuries before, but Alexander wanted to create something so much more than just a simple trading hub and border checkpoint.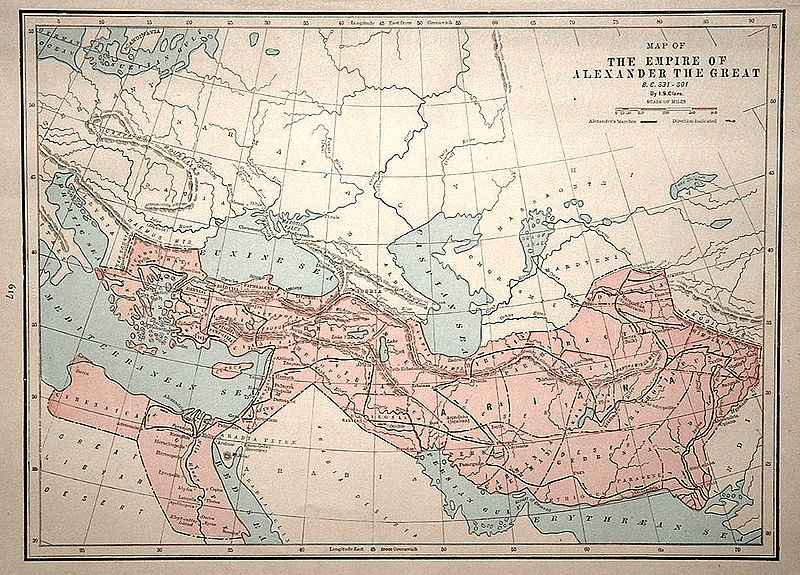 Alexandria assimilated an existing Egyptian city called Rhakotis and was classified as the Egyptian quarter of the city. As soon as the foundations for the city were constructed Alexander left the city and never was to return as he would meet his fate in the Hanging Gardens of Babylon later that year.
In Alexander's stead however, his capable viceroy named Cleomenes took over leadership in the city and continued to build the city. When Alexander died the city was claimed by Ptolemy I who managed to bring Alexander's body to Egypt for burial, most likely at an elaborate tomb.
However, with another mystery associated with Alexander the Great, no one knows where his body and tomb is. It was separated from the burial procession and lost to history. Or so you may believe
At Alexandria many of the ancient wonders of the world were constructed. In addition to the Library of Alexandria, Alexander the Great ordered the construction of a massive earthen walkway to an island off the coast where he built an incredible lighthouse, one of the tallest structures in the world until its collapse.